Fifty-five percent of the American population lives in counties protected by levees.
This is much higher than originally thought. Levees.org uncovered this important information after filing a request under the Freedom of Information Act in 2009. Prior to our request, the number – stated by experts to our members of Congress – was forty-three percent.
Dan Swenson utilized our data to create this levee county map while he worked for the Times-Picayune in 2010.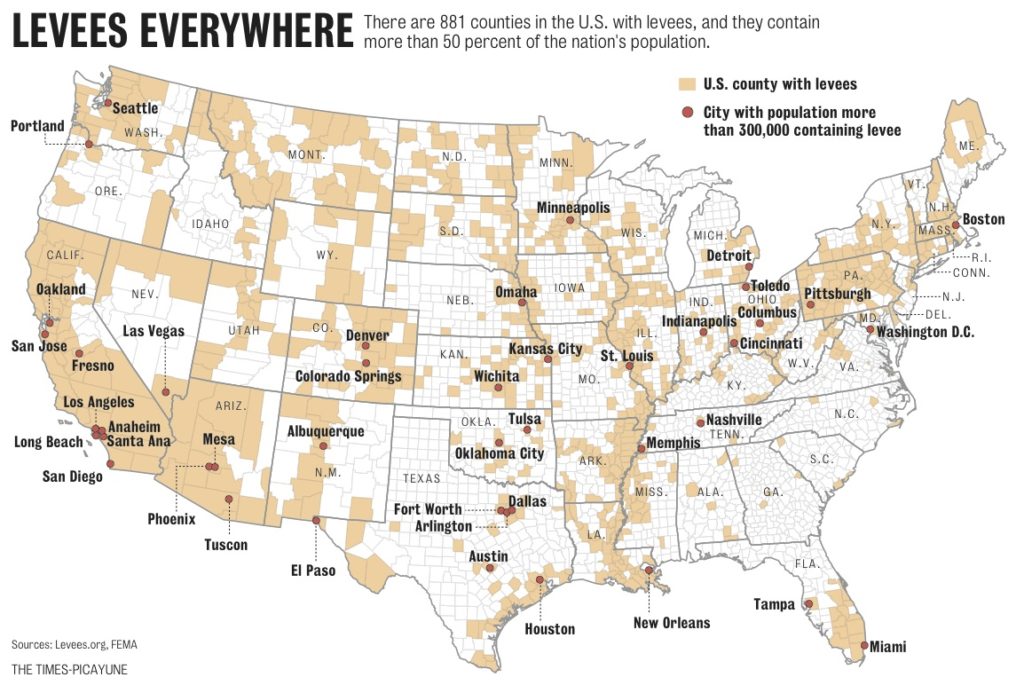 Senator Mary Landrieu has used the map in her work on Capitol Hill fighting to fix flood insurance rates.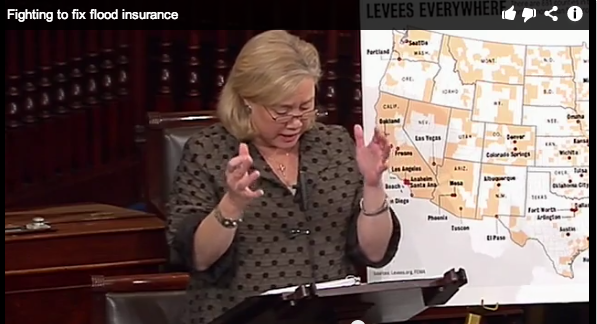 And most recently, a board member of the Fort Bend Levee District in the Houston Texas area requested a copy of our levee county map. The board member felt the map was a "great presentation of the levee system in the US."
The map is not likely to differ significantly with the results of the 2010 census. Nonetheless, this week, Levees.org filed a new request under FOIA for the updated information.