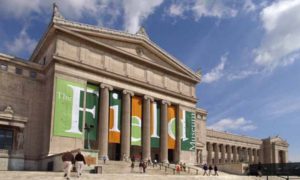 At Levees.org's request, a major museum has agreed to make several corrections to its Hurricane Katrina exhibit.
This agreement comes after months of discussion with representatives of the Chicago Field Museum of Natural History.
We began the dialog because we were concerned about some of the exhibit's so-called "facts." For example, originally, the exhibit contained these two erroneous sentences:
"New Orleans is almost entirely below sea level and surrounded by water. City officials had known for years that a major hurricane could cause the levees (walls that hold the water back) to fail."
The museum curators have agreed to change this and other passages, too.