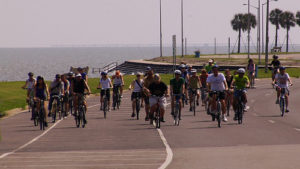 Register today for our Annual Levee Breach Bike Tour!
WHEN: Sat, May 12, 2018
TIME: 9:30 to 11 a.m.
WHERE: Tour departs from City Park
NOTE: You must provide your own bike
To register, click here.
The 90-minute guided tour is a healthy way to find out more about the worst civil engineering disaster in U.S. history.