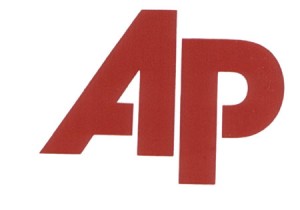 Yesterday, Levees.org found an error in an Associated Press story. Written by Cain Burdeau, the article repeated a harmful myth that protects the Army Corps of Engineers' reputation for its role in the New Orleans Flood of 2005.
So we wrote to Cain's boss and requested the AP issue a correction. And within minutes, they did.
The story wrongly fingered the pre-Katrina Levee Boards for the now infamous 'drive by levee inspections.' This is a myth that Levees.org had already put to death. Those ceremonial 'inspections' were the responsibility of the U.S. Army Corps of Engineers.
Levees.org refused to allow Cain Burdeau, of the Associated Press to re-tell the myth to a national audience. Fortunately, one email from Levees.org prompted an immediate retraction and correction in over 230 news outlets.

Here is the corrected version.
http://www.google.com/hostednews/ap/article/ALeqM5jUrnhBNAQuZHb6MfjbLlAgg_bLmg?docId=f3cd2896190e466490afd49853240fb0
Once the press stops printing myths, and once the American people stop seeing these myths in print, that's when Levees.org will accomplish its goals. That's when the vetted facts about the New Orleans Flood will become household knowledge.
Please click here for other Myths about the New Orleans Flood.