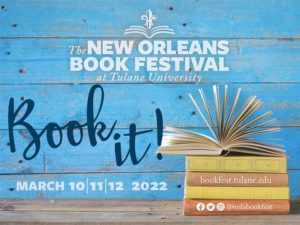 Levees.org founder Sandy Rosenthal will be a guest panelist at the NEW ORLEANS BOOK FESTIVAL at Tulane University.
Rosenthal will join Roberta Brandes Gratz, Lt. Gen Russel Honore, Andy Horowitz and Mark VanLandingham on 3/11.
Tulane University will host its inaugural weekend of the Festival March 10-12. It will be a three-day, in-person literary celebration featuring more than 100 national, regional and local authors, including some of the nation's most beloved bestsellers. The festival is free and open to the public. A schedule of events will be released in February.
The lineup of Best-Selling Authors includes Levees.org founder Sandy Rosenthal for her debut book, Words Whispered in Water; Why the Levees Broke in Hurricane Katrina (Mango, 2020).