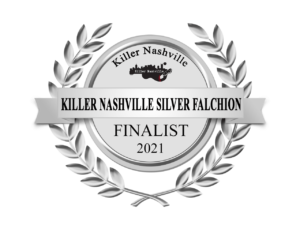 Founder Sandy Rosenthal is a finalist for the Killer Nashville Silver Falchion Award in the Non-Fiction category for her book Words Whispered in Water.
The award is given to authors of debut books that incorporate thriller, suspense and mystery.
The winner will be kept secret until the awards banquet taking place at the 2021 Killer Nashville's 15th Annual Writers Conference August 19-22. Rosenthal plans to attend.
The Killer Nashville International Writers' Conference was created in 2006 by author/filmmaker Clay Stafford in an effort to bring together forensic experts, writers, and fans of crime and thriller literature.
For more about the conference, click here.