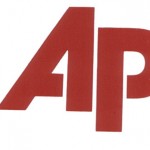 Today, the Associated Press issued a correction to one of its recent stories after Levees.org found an error.
In an October 13 story on New Orleans's criminal justice system, the AP stated incorrectly that a report by the Philadelphia-based PFM Group said operations at New Orleans's Criminal District Court was "severely hampered by Hurricane Katrina, which closed the court building and displaced defendants, witnesses and victims in the main basin of New Orleans."
Ever vigilant to instances of wrong harmful Katrina 'shorthand', Levees.org obtained a copy of the report. We are not aware that a hurricane closed buildings and displaced defendants, witnesses and victims.

As recently noted by author John McQuaid, saying Katrina is the primary cause of destruction in New Orleans is a distortion. The flooding damage was due to manmade mistakes by the Army Corps of Engineers, not the fury of nature.
Levees.org found that nowhere in the PFM report was there a reference to Katrina, a hurricane or even flooding. Even the word "wet" cannot be found.
The group contacted the AP about the error Monday morning. Today, the corrected story was issued.
See the story here.