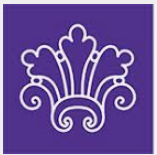 UPDATE: For those who missed the live program, a recording can be seen here.
The Louisiana State Museum in partnership with the Friends of the Cabildo will feature Levees.org founder Sandy Rosenthal in its Second Thursday Lecture series.
Rosenthal will discuss her new book, Words Whispered in Water: Why the Levees Broke in Hurricane Katrina (Mango Publishing, August 2020).
The online event is hosted on Zoom on September 10th starting at 6 p.m.
The event is free and open to the public. To register, click here.