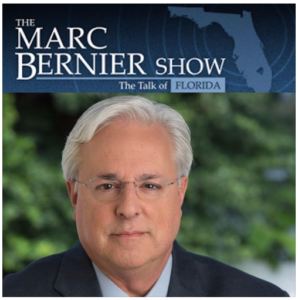 Levees.org founder Sandy Rosenthal was recently featured on the Marc Bernier show to talk about her new book Words Whispered in Water: Why the Levees Broke in Hurricane Katrina.
Marc Bernier is Host of the "Marc Bernier Show" (marcberniershow.com) on WNDB/WNDA AM & FM based out of Daytona Beach/Orlando, which is heard throughout the entire state to share the 2020 Miami Book Fair.
Marc has served as a talk show host on issues of public policy for 29+ years, with 44+ years in broadcasting. His radio show is listed among the top 100 in America by Talkers Magazine.
For the recorded podcast, click here.