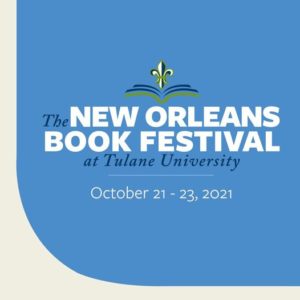 Levees.org Founder Sandy Rosenthal will be a featured guest and speaker at the 2021 New Orleans Book Festival at Tulane University's uptown campus.
Rosenthal is selected to present on her debut book "Words Whispered in Water: Why the Levees Broke in Hurricane Katrina."
A signed letter from co-chairs Cheryl Landrieu and Walter Isaacson states:
"We would like to invite you to join us as a participating author at this exciting event… Book signings will be scheduled after your presentation… Author information will also be prominently featured on our website. We would be honored to count you among our festival authors in 2021."
The 2021 New Orleans Book Festival will feature a multi-day literary celebration including prominent national authors participating in readings, moderated panel discussions and keynote lectures. Festival planners plan to engage the local community in many specially curated events that will elevate New Orleans as a convener of important literary works.
The Festival will also include a full day of programming geared specifically to New Orleans children and their families, to bring awareness and resources that will impact the advancement of literacy. Books will be sold throughout the festival by the university bookstore, Barnes & Noble College, as well as by independent booksellers.
For more about the 2021 New Orleans Book Festival at Tulane University's uptown campus, click here.
For the full letter to Rosenthal from the Festival co-chairs, click here.