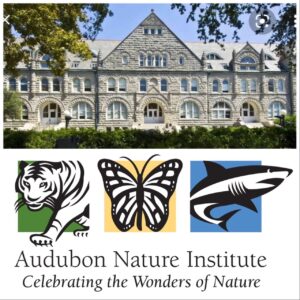 UPDATED: One week after this post, Audubon Nature Institutes (ANI) announced there would be no deal with Tulane University over the use of public space at ANI's tennis courts.
—–
On Memorial Day Weekend two years ago, founder Sandy Rosenthal dusted off her community rallying skills to pursue an issue of public space.
Rosenthal created a petition decrying a deal between Audubon Nature Institutes (ANI) and Tulane University to build a new tennis complex at the site of ANI's ten public clay courts in Uptown New Orleans.
From Rosenthal's viewpoint, this appeared a plan to wrest usage of public space away from the public and give it to a private institution. The plan would reduce the number of clay courts available to the public at large from ten to six.
Furthermore, the members of the public most harmed by the plan would be be the local black community over the age of 50.
Yesterday, the Times-Picayune invited Rosenthal's comment about the deal which still has not been finalized. She believes the hold up is disagreement between ANI and Tulane over the use of the courts.