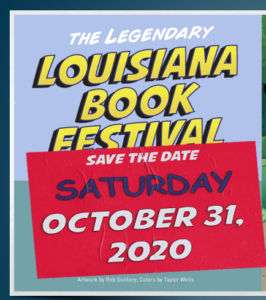 Levees.org founder Sandy Rosenthal will be a featured author this coming autumn at the 2020 Louisiana Book Festival.
The annual festival is a celebration of readers, writers, and books, to be held on Saturday, Oct. 31, 2020, at the State Capitol, State Library, Capitol Park Museum, and the Capitol Park Welcome Center in Baton Rouge.
The festival, free and open to all, is presented by the Louisiana Center for the Book in the State Library of Louisiana, an agency of the Louisiana Department of Culture, Recreation & Tourism.
To learn about the festival, click here.