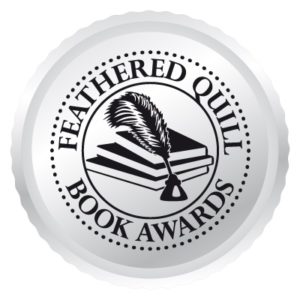 Levees.org founder Sandy Rosenthal's debut book has received the 2021 Feathered Quill Silver Second Place book award in the Informational Category.
The book is titled "Words Whispered in Water: Why the Levees Broke in Hurricane Katrina" and was published my Mango Media in August 2020.
In her book, Rosenthal describes how she created the group Levees.org to find out the true reason that New Orleans flooded in August of 2005.
In her quest for the facts, she discovered that the culprit, the US Army Corps of Engineers had spent millions fooling the American public and harassing anyone who stood in its way.
Below are the Feathered Quill Book Awards Judges' Comments:
– well-researched journalism / teaches a great deal about the moment and cover-ups that followed / eye-opening

– A disturbing tale considering the cover-ups and the lives lost / makes you think even worse about the people in charge, if that's even possible / fits the Informational category well

– Editing/spelling: a few spelling errors but nothing major/ tables, graphs and pictures are well presented and printed
The complete listing of book winners for the 2021 Feathered Quill Awards can be seen here.
Words Whispered in Water has also won the February 2021 Literary Titan Golden Book Award and the 2020 Hermes award for the book jacket designed by Michael Styborski of New Orleans.